______________FTOP (FairyTail & OnePiece game)______________:

Intro:
So basically, we, Team FTOP made Fairy Tail characters cross over with One Piece characters in a great Beat 'em UP! fighting game. This game will have characters from both the 2 Anime's. The game will feature a versus mode where up to 4 human players can play against each other, a story mode and other interesting modes. The game will be creating using the LF2 engine as a base.

Progress:
The game started recently, therefore, not much progress was done:
Natsu walking.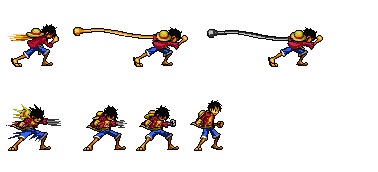 Luffy's Gomu Gomu Bullet (covered by Arnamet Haki).
Luffy's Gear second.

Luffy's Jet Mace!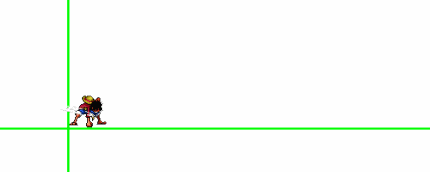 Luffy's Jet Stomp!
This is just a simple glimpse about the progress. If you are more interested in the progress, you will find more at our main forum: http://ftop.forumpicardie.com/f1-ftop-progress . Support us by joining!

Release Date
:
The project has just started, and we still have a lot of work to do. So if you think you can help us in this project by any means, post in this thread or pm me about what you are offering for the team (we mainly need LF2 data changers).
FTOP team (till now):
1-Pragashiken (spriter)
2-Natsu (spriter)
3-Mark (spriter)
4- coder : ???
So as you can see, we lack coders (actually we don't have any). So tell us if you're interested to help!
Visit our forums for more info: http://ftop.forumpicardie.com/
Thanks for reading!
Regards,
Pragashiken
Last edited by conan248 on September 23rd 2012, 8:16 pm; edited 1 time in total

conan248





Health : 0


Posts

: 41


Registration date

: 2012-08-05



http://ftop.forumpicardie.com/

my forum but i miss a coder :'(

conan248





Health : 0


Posts

: 41


Registration date

: 2012-08-05



_________________
My favourite character(Aya Brea):
(c)Norc for both banners

Salamander_Natsu





Health : 3


Country

:


Posts

: 258


Registration date

: 2010-08-19



s i will do the ftop lf2 but i miss a coder :'(

conan248





Health : 0


Posts

: 41


Registration date

: 2012-08-05



i need a coder please :'( :'(

conan248





Health : 0


Posts

: 41


Registration date

: 2012-08-05




---
Permissions in this forum:
You
cannot
reply to topics in this forum