So I've been thinking about what Smouk wrote earlier about NTSD2 as well as been thinking myself. Generally I really like where the game is headed, but then again, I am not used to online many hour gameplay. Thus I wouldn't be able to notice such things. What I can do, however, is somehow use my knowledge of the Narutoverse and point out some things adn suggest some others.

What I've been thinking about is Sasuke and Naruto. Maybe in Naruto's case it is not so visible but in Sasuke's it most definitely is - after he got the MS his moveset and combat profile basically changed. And after he got the EMS it changed even further. This seems pretty obvioius, but what I'm trying to point out it that shunshin and chidori being Sasuke's speciality is more of a thing of NTSD 2.4 (which deals with Naruto b4 the Itachi fight), whereas now he basically uses enton based techniques like amaterasu, kagutsuchi, amaterasu shield, amaterasu magatama etc (in place of chidori variant spamming) and susanoo (in place of shunshin). The current NTSD2 Sasuke is more like something I'd call Taka Sasuke, still using his old moves a bit (like shunshin, chidori) but also using some MS moves.

How others or the team should interpret this, I don't know, though in light of Smouk's previous topic about the weaknesses of NTSD2, maybe giving him those enton moves (instead of all those chidori variants) and susanoo/sword based combos (and abandoning the shunshin ones, he'd have less moves then in general) as a base would make him more of a competetive character. This might sound kind of preposterous, but making two seperate Sasukes - one with MS/shunshin (like the current one) and the other with EMS, enton, susanoo wouldn't be such an inaccurate idea. But then again, that's more work work work.

About Naruto... well, it's also the issue that normally Naruto spams clones and rasengan, while in Sage mode he spams more powerful rasengans and sage taijutsu techs, whereas while using the kyuubi chakra he spams even more rasengans and perverse speed. It's like his character profile drastically changes each time.
_________________
Spoiler:

By Dom!n, my awesome slavic brother from the west

Crimson

Mammon (Avaritia)




Health : 51


Country

:


Posts

: 1951


Registration date

: 2009-04-17



i dont cath the idea that looks more like pont of view but is just my opinion
_________________
Dead is Waiting For Me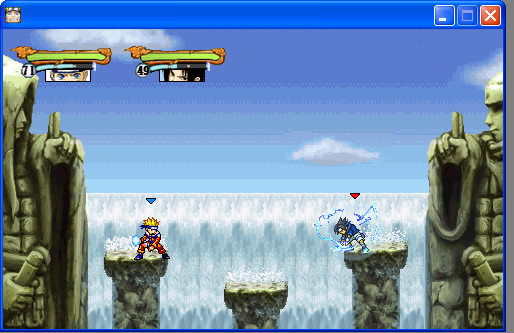 narutouchiha

Chunnin of the Leaf




Health : 23


Country

:


Posts

: 951


Registration date

: 2008-10-01




---
Permissions in this forum:
You
cannot
reply to topics in this forum