Hello to all!
I have made, and in fact sprite sheeted, the Tailed Beasts.
It is exclusively for an RPG game in work. No, you can not use them in anyway for whatsoever.
You may state any errors or mistakes. But I won't do any repairs on them. This is the final as you see. The size of the Demons were given and had to be specific. That is why most look the same size.
Also added Gamabunta as an extra. ;D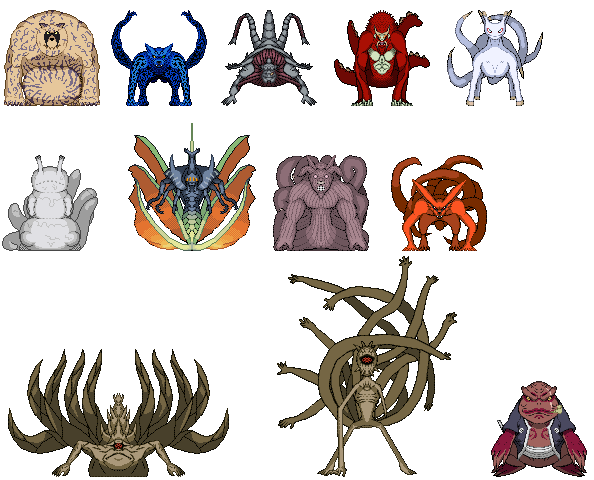 These are all 100% (Yes; One hundred percent) custom made sprites.

Right click --> View Image
to see it entirely if having trouble.
_________________
They all look fkin sweeeet man
Their frontal pose is a bit awkward to actually put them to use outside the RPG genre.
Keep it up
_________________
The Best One Piece Game There Is...:

Using the self-made gaming engine known as A-Engine and sprites hand-crafted by Z-studios, we present to you..

One Piece A-Edition

. To know more, pay us a visit at our forum

~ Team-A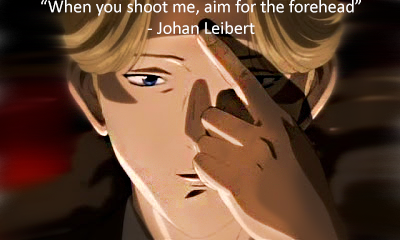 'The Monster inside me is growing bigger!' *Munch-munch, chomp-chomp, gobble-gobble, gulp*
Thanks! Took me half a year to do these. (Plus some slack) XD

Don't know how long it'll take to sheet the others though..
_________________
Niiice! Their looks remind me of the Mother games. I would definitely play this RPG when it comes out
. Keep this up!

Mr-A





Health : 5


Posts

: 23


Registration date

: 2012-10-29



_________________
Send me a link of the RPG when its done.
_________________
Zxcv did start a ''One piece'' game with a another team, check it out:
Spoiler:

http://opae.a-superlab.com/forum/index.php
NTSD Discord: https://discord.gg/Me4Zj7R
Keep the fire burning

Dark Lord 123





Health : 14


Country

:


Posts

: 374


Registration date

: 2012-12-08



---
Permissions in this forum:
You
cannot
reply to topics in this forum