Finally, some sprite work.
Graduation exams is really taking my time. I don't even remember when was the last time I clicked on the XP Paint program.
Anyways, I had to somehow disconnect myself from studying, so I came back to do what I love most; sprite!
Here to show off a sprite of an important person to me.
Sprite: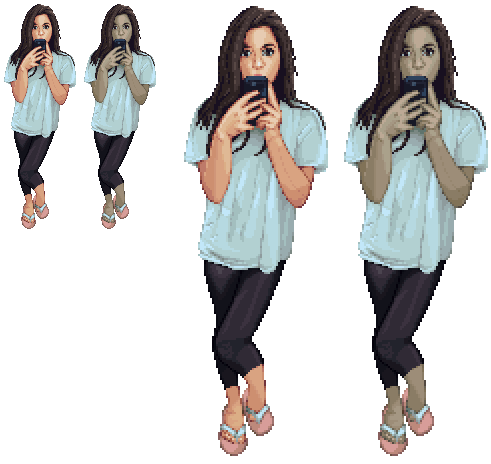 If the transparent background bothers, click on "Sprite:" above the sprite to be redirected to a white background.
_________________
That is excellent!! Great job!
As much as I love the upper body part, I can't help but feel that her left leg is broken and twisted.
Also you made it in paint? Greaaat!
Very nice job man!
EDIT : Oh and also, check this out https://krita.org/
Its a really cool top-notch software and its FREE
you should give it a shot!
_________________
The Best One Piece Game There Is...:

Using the self-made gaming engine known as A-Engine and sprites hand-crafted by Z-studios, we present to you..

One Piece A-Edition

. To know more, pay us a visit at our forum

~ Team-A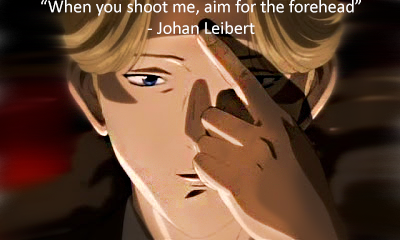 'The Monster inside me is growing bigger!' *Munch-munch, chomp-chomp, gobble-gobble, gulp*
Oh that.. her left leg's knee is not pointing towards our screen and her left foot is slightly behind her right foot. I know this because this sprite is based off an actual photo.
That view is actually natural.
Maybe I haven't shaded the knee properly to decipher its point of view. I'll definitely look into it, because I want this sprite/pixel art to be as perfect as possible.
Yeah, made in Windows XP Paint. I only use that along with Photofiltre and some tiny third-party software for other things Paint can not provide me. I like to keep things simple. I don't like Windows 7/8.1 paint. It's horrible plus it's pointer detection is just completely off. So I said "Fck it, I'm going to get XP Paint for myself."
Thanks for showing me Krita. I've been looking for programs like that so I can start finishing my pencil sketches and blueprints for other work.
Thanks again! ^^
_________________
---
Permissions in this forum:
You
cannot
reply to topics in this forum