Just something I started working on today, been playing more Dark Souls 2 recently with the release of SOTFS and Darkest Dungeon in the run up to it. Kind of a Plague Doctor meets knight
It is only a WIP, not very good at shading armour but its good practice. Got a few other designs in mind to go with it
_________________
As the darkness turns to day, only you stand in the way
No stops when you're on a run, understand who you've become
You're the fire in the rain, only greatness will remain
Push up, yes raise the bar, don't be afraid of who you are

Triv





Health : 56


Country

:


Posts

: 2393


Registration date

: 2010-05-08



Whenever I sprite metal I try to use as little black lighing because you want to bring out the shine. This looks awesome though can't wait to see it finished man. Miss working with your talent.
_________________
.::
C L I C K • H E R E • F O R • N T S D II • Y O U T U B E • A C C O U N T
::.
Spoiler:
.::
C L I C K • H E R E • F O R • P R O G R E S S
::.

K E N T A R U

NTSDII Leader




Health : 184


Country

:


Posts

: 2333


Registration date

: 2008-06-26



Don't really know about the game characters, but the sprite looks fine.
I can see the familiar legs pose that you put into most of your sprites XD
_________________
The Best One Piece Game There Is...:

Using the self-made gaming engine known as A-Engine and sprites hand-crafted by Z-studios, we present to you..

One Piece A-Edition

. To know more, pay us a visit at our forum

~ Team-A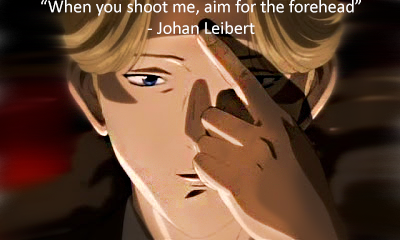 'The Monster inside me is growing bigger!' *Munch-munch, chomp-chomp, gobble-gobble, gulp*
Its been a very long time since I last sprited, needed a bit of help to get back into the swing
- Small Update -
Demon Hunter WIP
A basic NPC quest giver concept. The demon Hunters are a necessary evil in the world, a wild mercenary group who are hired to rid towns and cities of dark spawn. Demon Hunters tend not to last long in their profession, the ones that do are warped by their time with the dark spawn and become something other than... human
Still got a lot of work to do on him, I'm happy with the mask but not with the shoulder pad or uniform yet
Basic Concept:
_________________
As the darkness turns to day, only you stand in the way
No stops when you're on a run, understand who you've become
You're the fire in the rain, only greatness will remain
Push up, yes raise the bar, don't be afraid of who you are

Triv





Health : 56


Country

:


Posts

: 2393


Registration date

: 2010-05-08



It looks really nice. I like the way the sprite with the "Small Update" looks brighter than the first.

Mihdi Uchiha

Konoha ANBU




Health : 31


Country

:


Posts

: 1928


Registration date

: 2011-10-13



---
Permissions in this forum:
You
cannot
reply to topics in this forum