Hello!
I waited a long time to get the time and motivation to make a Broly sprite from DBZ. I have made many attempts in the past, but my god were they horrible. X..x'
The new DBZ game came out on the Nintendo 3DS, and I was blown away by the games style. Saw Broly, and from that point on I knew I had the motivation.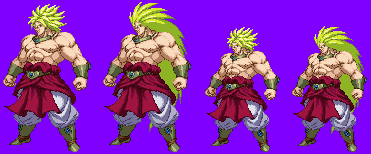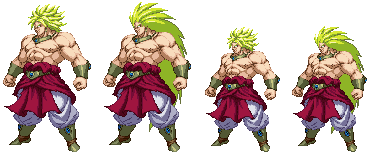 It is 100% Custom made. It is based off the Extreme Butōden Broly on the Nintendo 3DS!

And before anyone starts complaining "You just re-sized it, etc.", I did not. It is TOTALLY made from scratch. I couldn't have re-sized it anyways, because I use Photofiltre and that program blurs an image when its re-sized. Tool lazy to swap to another program just to re-size. P:
Planning to make an even smaller version. Something that might fit in a NTSD game or something.
Last edited by The Creator on June 23rd 2015, 12:39 pm; edited 2 times in total (Reason for editing : Added new sprites)
_________________
_________________
I have no idea what that is, but it´s biiiiiiiiiiig!
_________________


FirzenSK

Hokage's Advisor




Health : 48


Country

:


Posts

: 5432


Registration date

: 2009-09-18



Ultimate flippin awesome!
LOVE IT, it looks so damn pro..

Only resize it down a bit though, Broly is supposed to be huge.
_________________
The Best One Piece Game There Is...:

Using the self-made gaming engine known as A-Engine and sprites hand-crafted by Z-studios, we present to you..

One Piece A-Edition

. To know more, pay us a visit at our forum

~ Team-A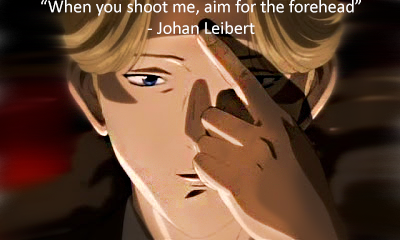 'The Monster inside me is growing bigger!' *Munch-munch, chomp-chomp, gobble-gobble, gulp*
It's perfect, I mean everything is just how it should be.Sooo beautiful.
_________________
Zxcv did start a ''One piece'' game with a another team, check it out:
Spoiler:

http://opae.a-superlab.com/forum/index.php
NTSD Discord: https://discord.gg/Me4Zj7R
Keep the fire burning

Dark Lord 123





Health : 14


Country

:


Posts

: 374


Registration date

: 2012-12-08



Thanks guys!
Made a smaller version version. Also threw in a SSJ3 Broly.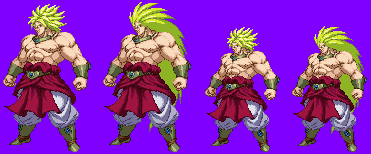 _________________
---
Permissions in this forum:
You
cannot
reply to topics in this forum