I have a feeling I am not able to do proper gifs.

FeniX112





Health : 16


Country

:


Posts

: 197


Registration date

: 2008-10-30



Well I assume you're new to animating, since my first animations turned out similar as well. (I didn't do much after that lolz)
it is quite stiff because you didn't animate the whole body and only certain parts.
I can suggest a few things:
- rotate the face for some angles in his walking sprites, also his legs seem too thin. (Look at Naruto's sheet from the game Ninja Council 4)
- lower Neji's whole upper body by 1-2 pixels in one of the frames in running.
- 3rd animation is Waay too fast for me to actually see the movements clearly.

Keep it up!
-
_________________
The Best One Piece Game There Is...:

Using the self-made gaming engine known as A-Engine and sprites hand-crafted by Z-studios, we present to you..

One Piece A-Edition

. To know more, pay us a visit at our forum

~ Team-A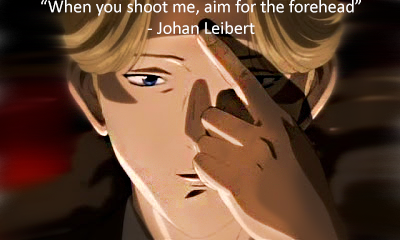 'The Monster inside me is growing bigger!' *Munch-munch, chomp-chomp, gobble-gobble, gulp*
@FeniX112

wrote:

I have a feeling I am not able to do proper gifs.
He looks stiff. The sprite is cool but yea the animation needs more flexibility.
_________________
Hidden in truths lie lies, hidden in lies hides the truth.

Hiei

Hokage




Health : 445


Country

:


Posts

: 10585


Registration date

: 2009-08-01



Michael Jackson!?
I'm going to do the right thing by quoting Rhino and Ankit.
_________________
The animations are fairly stiff as everyone has previously mentioned and the proportions look off on the stance. The legs should be longer and he seems to be leaning over to one side
Otherwise you're making some pretty good progress. Keep it up
_________________
As the darkness turns to day, only you stand in the way
No stops when you're on a run, understand who you've become
You're the fire in the rain, only greatness will remain
Push up, yes raise the bar, don't be afraid of who you are

Triv





Health : 56


Country

:


Posts

: 2393


Registration date

: 2010-05-08



I appreciate your comments, first was very useful (but grr, guys please, do not repeat yourselves, I believed Rhino :p_. I am not new to animations but never was spriting on that little size. It will be very hard to change - for example - face angle in single frame but I will try and do my best. Although thanks for all comments - surely it is some effort.
@Triv
leaning sides? In attack animation he is turning around - this is what u are writeing about?

FeniX112





Health : 16


Country

:


Posts

: 197


Registration date

: 2008-10-30



---
Permissions in this forum:
You
cannot
reply to topics in this forum