Here are two characters that gave me total misery
.
Tobirama took 5 and a half months to get to where it is now. Both gave me trouble with face and hair. They never looked right no matter what I changed. Started over multiple times because there was always something that I never liked.
I have now got to the point that I feel 'comfortable' enough to upload it to the net,
as
W.I.P.
Following things need to be/I want done: 
- Madara needs to be shortened (179 cm)
 - Add Uchiha robe for Madara
 - Add Young Madara
- Tweak hair for both
- Fix Madara' face
 - Fix Uchiha fan
 - Fix Madara' skirt
 - Tweak Tobirama' arms
Edit#2:
 - Added Young Madara
 - Added Anime hair for Madara
 - Added Uchiha robe for Madara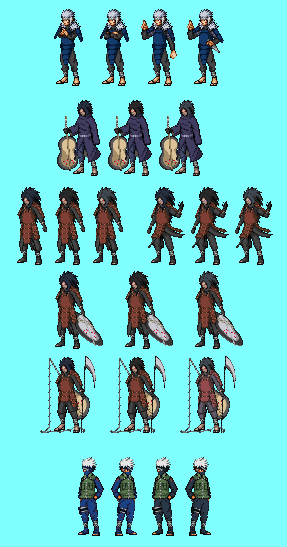 I'd like to mention that Madara' hair (for now) looks identical to ShinobiKingdom's Madara sprite. So props to him... for now.
Last edited by The Creator on February 5th 2016, 6:44 pm; edited 4 times in total (Reason for editing : Even more sprites!)
_________________
I see that they arent still done but still they are really good. (Tobiramas arm looks a bit strange when hes holding the kunai).
Great work  
_________________
Zxcv did start a ''One piece'' game with a another team, check it out:
Spoiler:

http://opae.a-superlab.com/forum/index.php
NTSD Discord: https://discord.gg/Me4Zj7R
Keep the fire burning

Dark Lord 123





Health : 14


Country

:


Posts

: 374


Registration date

: 2012-12-08



nice sprites tho i really enjoy your work, and yea fix the uchiha fan
_________________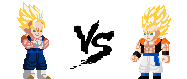 Rocklee8gates





Health : 1


Country

:


Posts

: 60


Registration date

: 2015-10-17



Done some massive improvements!
_________________
Similar topics
---
Permissions in this forum:
You
cannot
reply to topics in this forum