I havent posted a what if theory in a while so, what if sasuke fought pain, when he had the mangekyou sharingan, not eternal. Do you think he would win, or lose?
_________________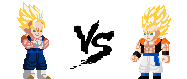 Rocklee8gates





Health : 1


Country

:


Posts

: 60


Registration date

: 2015-10-17



If it's the Six Paths, then hands down Sasuke would loose. The way they fought Naruto has proved they are force to be reckoned with despite Naruto having Sage mode. Where Naruto suffered during battle the most was his inexperience with Sage mode. Naruto back then was unable to use its full potential against Pain.

And even if we are talking about Deva Path Pain against Sasuke with the same conditions, Pain would probably have the upper hand. Deva Path Pain alone was able to hold his own very well against Naruto. It was only through trail and error that Naruto was able to defeat Pain. Sasuke on the other hand doesn't have that "Gutsy" attribute that Naruto has. Sasuke wasn't the best with Mangekyou Sharingan either. Plus, Pain is rather a skillful manipulator has well himself. Has 'leader' of Akatsuki, he would have definitely made counter measures against his own fellow comrades in case they ever decide to coup d'état against him, and with that theory, he would have set up counter measures against Itachi has well, and Itachi was a much more skilled Sharingan user back then.

Pain would win.
_________________
---
Permissions in this forum:
You
cannot
reply to topics in this forum